Elon Musk has decided not to be part of the board of directors of Twitter, a company in which the businessman is the main shareholder with a 9.2% stake, as confirmed by Parag Agrawal, CEO of Twitter.
"Elon Musk has decided not to join our board," Agrawal announced, a week after the company offered the Tesla co-founder a seat on the board of the multinational company that owns the eponymous social network.
"We have always valued and will always value the opinion of our shareholders, whether or not they are on the board. Elon is our largest shareholder and we will remain open to his opinion," added the top executive of Twitter.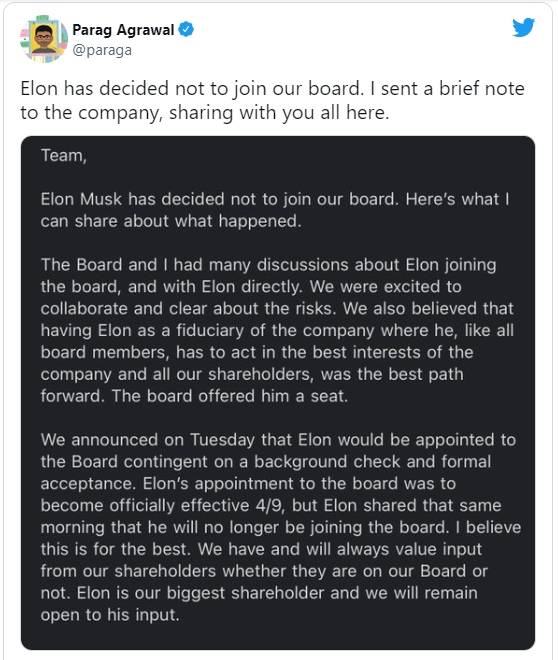 A few days ago, Elon Musk revealed that he had indirectly acquired a 9.2% stake in Twitter, after which the company offered the businessman a seat on the board of directors on the condition that he not increase his stake in the multinational above 14.9% during his time on the board, which would last until 2024.